Progress on GV
Not much has changed, but a new year has arrived, and with a new year comes New Years Resolutions. So, I have resolved to finish GV in 2017! I realize there is a tremendous risk of setting false expectations, but I must get this old brain in gear somehow; so, forgive me in advance if I fail.

The story is still very active in my head, although a comprehensive ending eludes me. ItŐs tough bringing all these characters and disparate plot lines to a denouement (a pretentious word, but appropriate). This will be the final book in the series, and I would like to reach a conclusion.

I am not sure if I have mentioned it before on these pages, but I do have a Genellan Facebook page . Check it out and use it as a forum, if you care to. I established the page to market the series and had some small success, although it is difficult to measure. Also, I am considering publishing one of the early chapters of GV on this site, if only to let you know there is still something out there. I am somewhat reluctant to do so, because the appearance of a chapter might really fuel false expectations. I have a very long way to go before there is a book. Again, my apologies, and I thank with all my heart those that continue to buy and promote the series. I have not given up. It just seems like it.

Up on Smashwords
I have completed the process of putting my books up on SMASHWORDS. This will provide availability for just about any format. And just about any major distribution, including:


Barnes and Noble
Sony
Kobo
Apple
Diesel
Up on Kindle
Sales on Amazon's Digital Text Platform (newly renamed to Kindle Direct Publishing) and better known as the Kindle Store have been encouraging. Thank you very much.
Hard Copy Hard copies of all books (in trade paperback format) as well as electronic copies are still available through Third Millennium Publishing.This was my first online publisher, so I would ask that if all else is equal, give them a try when buying the books.
Book Sales With all the new digital marketing outlets I am seeing a respectable rise in book sales. This has to be due entirely to word of mouth from you. I cannot thank you enough. Keep telling your friends about Genellan. Pass the word. And thanks for sticking with me.
The cover art by Jeremy Ellis is awesome. GIV and now GII! Check it out here.
-Scott G.
Topics Artwork Links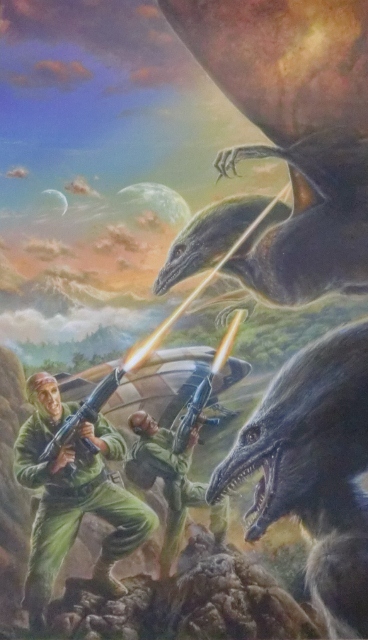 Painting __________ © Bob Eggleton, 1997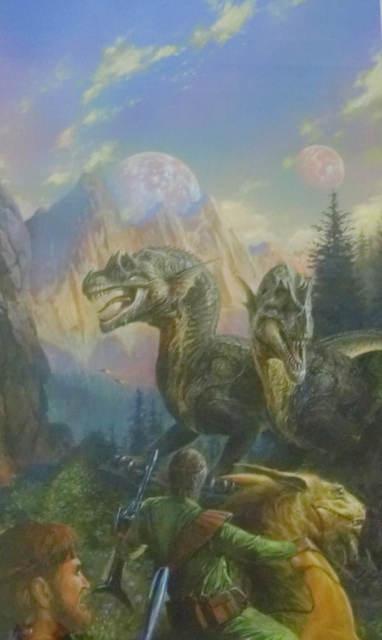 Painting __________ © Bob Eggleton, 1999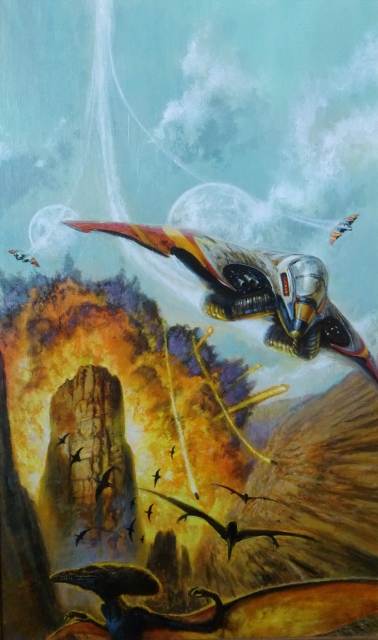 Painting __________ © Bob Eggleton, 2000